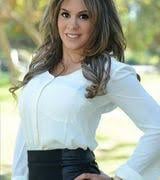 Why Choose A Metal Roof: 6 Reasons To Put A Metal Roof On Your Home
Homeowner | Metal | Roofing | Homeowner Education | roof

Are you ready for or needing a new roof for your home? While replacing a roof is not something homeowners generally look forward to, picking out a new roof is a big decision that shouldn't be taken lightly.
While Western States Metal Roofing specializes in metal roofing, we are fully aware that there are many other types of roofing options you may be considering.
We have outlined the biggest advantages of having a metal roof to help you make an educated decision on whether or not a metal roof is an option that is right for you. We believe that an informed consumer is an empowered consumer.
In this article, we will discuss the benefits of metal roofing and why it's a roofing choice you should consider.
What Is The Advantage Of A Metal Roof?
Low Maintenance
Resistance To Fires And Rotting
Longevity And Cost Effectiveness
Durability
Energy Efficiency
Aesthetics
Metal Roofing Is Low Maintenance
Once installed, the maintenance on a metal roof is minimal, especially when compared to other types of roofing.
For example, maintenance on an asphalt shingle roof includes regularly checking for shingles that are broken, buckled, or have blown away and are missing altogether. These shingles have to be repaired or replaced immediately to keep up the integrity of the roof and prevent small issues from becoming larger problems.
With metal roofing, the most you will want to do is remove any leaves, branches, and debris off the roof. You should also keep debris from accumulating in gutters and on the roof itself, as that can lead to corrosion problems in the future.
We also recommend an annual inspection, which is advised for all types of roofing, to ensure that there are no problems forming.
If you have further questions regarding maintaining your roof we recommend:
Maintaining Your Metal Roof: 6 Steps You Need To Be Taking
Metal Roofing Is Resistant To Fires And Rot
Metal roofing will not rot or have problems with mildew. It also isn't susceptible to termite or rodent infestation.
A big advantage to metal is that it's one of the few fire-resistant roofing materials. It has the best fire rating available, making it ideal for areas that are prone to wildfires.
Metal Roofing Fire Rating
Metal has a Class A fire rating. The Class A fire rating in accordance with UL790 is defined as roof coverings, which are effective against severe fire exposure. This means metal is not readily flammable and doesn't carry or transfer fire. In addition, it provides fire protection to the roof deck. There aren't any frequent repairs necessary in order for a metal roof to keep its fire resistance properties.
It's important to note that metal's Class A fire rating does not automatically make the entire roof a Fire rated system. A fire rated system has to be designed. There are other considerations that go into a fire rated system such as type of underlayment and substrate.
Metal Roofing Longevity: Cost-Effective In The Long Term
A metal roof can last anywhere from 40 to 60 years or possibly longer. Hiring a qualified contractor is vital to a metal roof's longevity.
You want to make sure the roofing contractor you hire is experienced and can do the installation correctly. With the correct installation, a metal roof is more likely to last longer.
In comparison, an asphalt shingle roof will last roughly 10-20 years before needing to be replaced. While a shingle roof can cost half the price of a metal roof in some instances, a metal roof can last up to 6 times as long. In the long term, you are saving money with a metal roof.
Durability Of Metal Roofing
Metal roofing can be designed to sustain wind gusts up to 140 miles per hour, making it an excellent roofing choice in areas with extreme weather conditions. A metal roof also will not crack, chip, or warp.
Metal can withstand impact from falling objects (hail, debris etc.) without it causing any damage to the roof. To ensure that your metal roof qualifies as having a Class 4 impact rating, the highest impact rating offered, make sure your metal roofing has a UL 2218 report. Some insurance companies will give discounts if your roof is the highest level of hail damage resistant.
Metal Roofing Is Energy-Efficient
Metal is one of the most energy-efficient roofing materials. Besides being made of 100% recyclable material, it also helps homeowners reduce monthly energy bills by reflecting solar radiation back into the atmosphere.
A metal roof can result in homeowners having a general energy savings of 7% up to 15%, with one study funded by the U.S. Department of Energy showing an annual savings of 25% on cooling costs.
If you are interested in even more energy savings, solar panels can easily be installed on metal roofs. There are also solar attachment solutions available to install the panels without even having to penetrate the roof system.
Metal Roof Styles
If you like design options, you will be pleased with the variety that metal roofing offers. There is not a standard look. Besides having different profiles to choose from, metal roofing panels come in a wide range of different colors.
At Western States Metal Roofing, we specialize in custom colors. Our specialty paint prints are made to look like other materials such as wood, copper, or rusted steel.
With such a large assortment of looks to choose from, metal roofing makes your design options almost limitless.
Is A Metal Roof Right For You?
While metal roofing is not the most common roofing option on the market, it is increasing in popularity due to its longevity, appearance, and performance.
A metal roof is a great solution when:
You want a roof that is low maintenance.
You want a roof that will last 40-60 years.
You need a roof that is able to handle severe weather.
You want a variety of design options to choose from.
There is flexibility in your budget.
You want an eco-friendly roof that will save money on monthly energy bills.
Class A roof and/or hail resistance Class 4 impact rating is needed.
While we're passionate about the benefits of metal roofing, there are also some drawbacks. Get a greater understanding of the benefits and issues with metal roofing with our blog linked below.
Learn About The Problems With Metal Roofing